Billionaire Soros Cuts U.S. Stocks by 37%, Buys Gold Miner
Billionaire George Soros cut his firm's investments in U.S. stocks by more than a third in the first quarter and bought a $264 million stake in the world's biggest bullion producer Barrick Gold Corp.
The value of Soros Fund Management's publicly disclosed holdings dropped by 37 percent to $3.5 billion as of the end of the last quarter, according to a government filing Monday. Soros acquired 1.7 percent of Barrick, making it the firm's biggest U.S.-listed holding. Soros also disclosed owning call options on 1.05 million shares in the SPDR Gold Trust, an exchange-traded fund that tracks the price of gold.
Soros, who built a $24 billion fortune through savvy wagers on markets, has warned of risks stemming from China's economy, arguing its debt-fueled economy resembles the U.S. in 2007-08, before credit markets seized up and spurred a global recession. In January, the former hedge fund manager turned philanthropist said a hard landing in China was "practically unavoidable," adding that such a slump would worsen global deflationary pressures, drag down stocks and boost U.S. government bonds.
Soros sold a stake in Level 3 Communications Inc. which was worth $173 million as of Dec. 31 and a holding in Dow Chemical Co. that was worth $161 million. The family office also divested its stakes in Endo International Plc and Delta Air Lines Inc.
Druckenmiller's Take
Soros's former chief strategist, billionaire investor Stan Druckenmiller, is also bullish on gold. Earlier this month he called gold his largest currency allocation as central bankers experiment with the "absurd notion of negative interest rates."
Gold for immediate delivery jumped 16 percent in the first three months of the year, the biggest quarterly surge since 1986, according to Bloomberg generic pricing. Shares of Toronto-based Barrick have more than doubled this year as the miner accelerates cost-cutting efforts and reduces debt. Barrick is up 39 percent since March 31.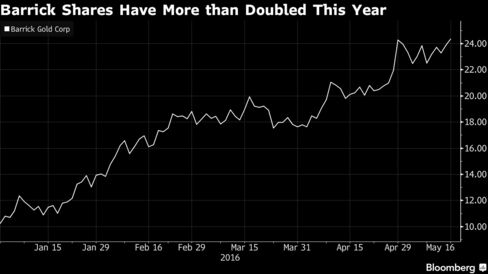 Soros returned money to outside investors five years ago and his New York-based firm now manages his own wealth. Michael Vachon, a spokesman for Soros, declined to comment on the firm's holdings.
Glenview Capital Management, the hedge fund run by Larry Robbins, also cut its investments of U.S.-listed stocks last quarter. The value of his firm's equity holdings fell by 22 percent to $13.6 billion, a filing shows.
Money managers who oversee more than $100 million in equities in the U.S. must file a Form 13F within 45 days of each quarter's end to list those stocks as well as options and convertible bonds. The filings don't show non-U.S. securities, holdings that aren't publicly traded or cash.
Communities in Delta State Shut OML30 Operates by Heritage Energy Operational Services Ltd
The OML30 operated by Heritage Energy Operational Services Limited in Delta State has been shut down by the host communities for failing to meet its obligations to the 112 host communities.
The host communities, led by its Management Committee/President Generals, had accused the company of gross indifference and failure in its obligations to the host communities despite several meetings and calls to ensure a peaceful resolution.
The station with a production capacity of 80,000 barrels per day and eight flow stations operates within the Ughelli area of Delta State.
The host communities specifically accused HEOSL of failure to pay the GMOU fund for the last two years despite mediation by the Delta State Government on May 18, 2020.
Also, the host communities accused HEOSL of 'total stoppage of scholarship award and payment to host communities since 2016'.
The Chairman, Dr Harrison Oboghor and Secretary, Mr Ibuje Joseph that led the OML30 host communities explained to journalists on Monday that the host communities had resolved not to backpedal until all their demands were met.
Crude Oil Recovers from 4 Percent Decline as Joe Biden Wins
Oil Prices Recover from 4 Percent Decline as Joe Biden Wins
Crude oil prices rose with other financial markets on Monday following a 4 percent decline on Friday.
This was after Joe Biden, the former Vice-President and now the President-elect won the race to the White House.
Global benchmark oil, Brent crude oil, gained $1.06 or 2.7 percent to $40.51 per barrel on Monday while the U.S West Texas Intermediate crude oil gained $1.07 or 2.9 percent to $38.21 per barrel.
On Friday, Brent crude oil declined by 4 percent as global uncertainty surged amid unclear US election and a series of negative comments from President Trump. However, on Saturday when it became clear that Joe Biden has won, global financial markets rebounded in anticipation of additional stimulus given Biden's position on economic growth and recovery.
"Trading this morning has a risk-on flavor, reflecting increasing confidence that Joe Biden will occupy the White House, but the Republican Party will retain control of the Senate," Michael McCarthy, chief market strategist at CMC Markets in Sydney.
"The outcome is ideal from a market point of view. Neither party controls the Congress, so both trade wars and higher taxes are largely off the agenda."
The president-elect and his team are now working on mitigating the risk of COVID-19, grow the world's largest economy by protecting small businesses and the middle class that is the backbone of the American economy.
"There will be some repercussions further down the road," said OCBC's economist Howie Lee, raising the possibility of lockdowns in the United States under Biden.
"Either you're crimping energy demand or consumption behavior."
Nigeria, Other OPEC Members Oil Revenue to Hit 18 Year Low in 2020
Revenue of OPEC Members to Drop to 18 Year Low in 2020
The United States Energy Information Administration (EIA) has predicted that the oil revenue of members of the Organisation of the Petroleum Exporting Countries (OPEC) will decline to 18-year low in 2020.
EIA said their combined oil export revenue will plunge to its lowest level since 2002. It proceeded to put a value to the projection by saying members of the oil cartel would earn around $323 billion in net oil export in 2020.
"If realised, this forecast revenue would be the lowest in 18 years. Lower crude oil prices and lower export volumes drive this expected decrease in export revenues," it said.
The oil expert based its projection on weak global oil demand and low oil prices because of COVID-19.
It said this coupled with production cuts by OPEC members in recent months will impact net revenue of the cartel in 2020.
It said, "OPEC earned an estimated $595bn in net oil export revenues in 2019, less than half of the estimated record high of $1.2tn, which was earned in 2012.
"Continued declines in revenue in 2020 could be detrimental to member countries' fiscal budgets, which rely heavily on revenues from oil sales to import goods, fund social programmes, and support public services."